You are here
Know about Garhwal
---
Indroduction  
Garhwal Division  
Garhwal Mandal, which has Dehradun, Haridwar, Tehri Garhwal, Uttarkashi, Chamoli, Rudraprayag and Pauri Garhwal districts. But there are too many dialects, and the way to talk about them is different. But when people listen to the Garhwali of 'Srinagar'  city of Pauri district, which is known as 'Srinagaria' bid. This is such a quote, which comes out well in the understanding of everyone.
And the Uttarakhand is also known as "land of God" and "Tapo Bhoomi". And it is a very beautiful place, and many years ago it was the kindred and the Gandharv people, whom the king of wealth is considered "Kuber".
And the capital of Kuber is called Alkapuri, Which is above Badrinath. Near it is the Himalayas, about which it has been written that, it has five sections. It has been written in the name of Nepal, Kumaon Himachal Pradesh, Kashmir and Kedarkhand and this psyche.
---
How Do You Call Garhwal
Our Uttarakhand stretches from Haridwar t
o Kailash mountain in five parts of the Himalayas. Before being Garhwal, this place's name was "Kedarkhand", and it is believed that at the beginning of the 16th century, King Ajaypal had gathered small fortresses. And because of this, its name was 'Garhwal', and according to Rai Bhaadur Patiram, 'Garhwal' was named after the terrain, and there are many such reasons. Because of that, its name was 'Garhwal'. In ancient times, different caste settlers kept their sub-castes according to the names of their villages and fortresses. For example, 'val' or 'yal', therefore one reason is also considered. And it is believed that Ajaypal had defeated his kingdom by winning'fifty two main bastions'. And there are other reasons for this.
---
Battle time
A severe earthquake occurred in Garhwal on 8 September 1803 AD. Many people were destroyed and even the city of Srinagar was complet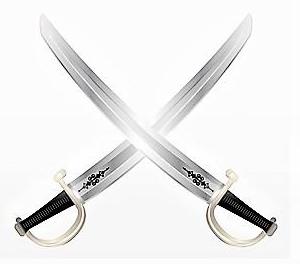 ely destroyed. The king's court was no longer able to live, and the tremors of this earthquake continued for a long time, and many villages were also destroyed. This caused a dangerous famine, and in these days, Pradhadhnshah (1797-1804 AD) was the king. Now it was a famine that in those days Nepal's politics was in the hands of the Gorkhani Rani. And Kumaon Garhwal was in possession of Gorakha's from 1790 AD. It was a great time to fight Garhwal, and he started his fight in Garhwal, in the year 1803 AD Sun, under the supervision of the army, Amar Singh Thapa and Hastitha Chautriya, the army commander. Then the King Pradhdhamshah had to leave Srinagar, but the king did not give up, and on 14 May 1804, Raja Pradhhamnshah died in his hands at the battle of Gudhadda in the place of Khudbuda in Dehradun. In such a situation, the Gorkha's declared their state on the entire Garhwal. He ruled for a long time, but some other kings were against them. But they did not have such a force that they could fight with them, so they asked for help from the British, and promised to pay the money. And they defeated Gorakh in the battle and forced the Gorkha's to return from Garhwal. But when Gorkha went away, they did not have the courage to pay according to the promise, because they had no money, so in return, so the British handed over Tehri Garhwal to the East India Company, this is second part of Garhwal.
From 1856 to 1884, the time of British rule was considered as a sate, at that time the supervision of Uttarakhand was in the hands of Henry Ramzai.
---
Protest
After the end of the Gorkha regime, when the British rule started in Garhwal, at this time Sudarshan Shah was overseeing Tehri Garhwal's grove. And at this time there was no evil desire against the British in anybody's mind, and after getting freedom from the Gurkhas, they understood the British as a salvation. That was the reason that this movement of independence in Garhwal started in the 20th century.
In 1919, Barrister Mukandilal together with Anusuya Prasad Bahuguna, laid the foundation of National Congress in Garhwal. At that time, Mathura Prasad Nathani, Bholadatta Chandola, Bholadatta Dabral and many people took part in the Satyagraha movement very fast. The fire of this movement was burnt in Garhwal till 1929.                       
On 23 April 1930, well-known Veer Chandra Singh Garhwali made history by killing a
shotgun on the unarmed people, then two and a half thousand (means one-tenth percent of the total army) in the Azad Hind Fauj were soldiers. And on 9th June 1930 there was a meeting of the Kumaum Council in Pauri, in which Satyagraha Samiti was formed, whose members were appointed as the President of Jagannand Doval, Bhaladatta Chandola Minister and Pratap Negi. And in the same year, a meeting was held in Dugadda, in which Pandit Jawaharlal Nehru also participated.
                        The Quit India Movement started from Tehri. In 1944, Sridev Suman started a historic hunger strike against the monarchy, and it was a hunger strike for
fourteen days. During this freedom, on 11 January 1948, Nagendra Saklani and Molu Bhadari were also martyred in the city of Narender and thus given the beginning of democracy.
---
After Independence
After India became independent, the district was formed on 24th February 1960 in the state of Uttar Pradesh. Chamoli and Uttarkashi tehsils were considered to be large, but in the year 1968, the Uttar Pradesh government again made the hill districts separate from Garhwal and Kumaon in 1969. And during 1997,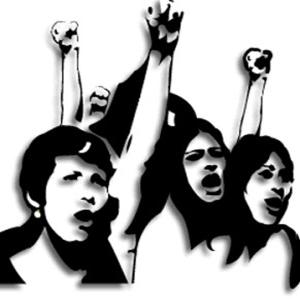 Chamoli was the main district, means the meetings of Umkhimath and Agastyamuni Vikas Khand(blockes)  and Jakholi sub-tehsil of Tehri district and some villages in kirsu were also selected from pauri garhwal. And in Rakhraprayag district by building one and two judicial panchayats of Karnpayag and Pokhri development blocks in Chamoli was constructed.
But in today's time, there are Chamoli, Pauri, Rudraprayag, Tehri, Uttarkashi, Haridwar, Dehradun districts in Garhwal.
If you want to know more about this subject,so send a message.
See below
for sending a message